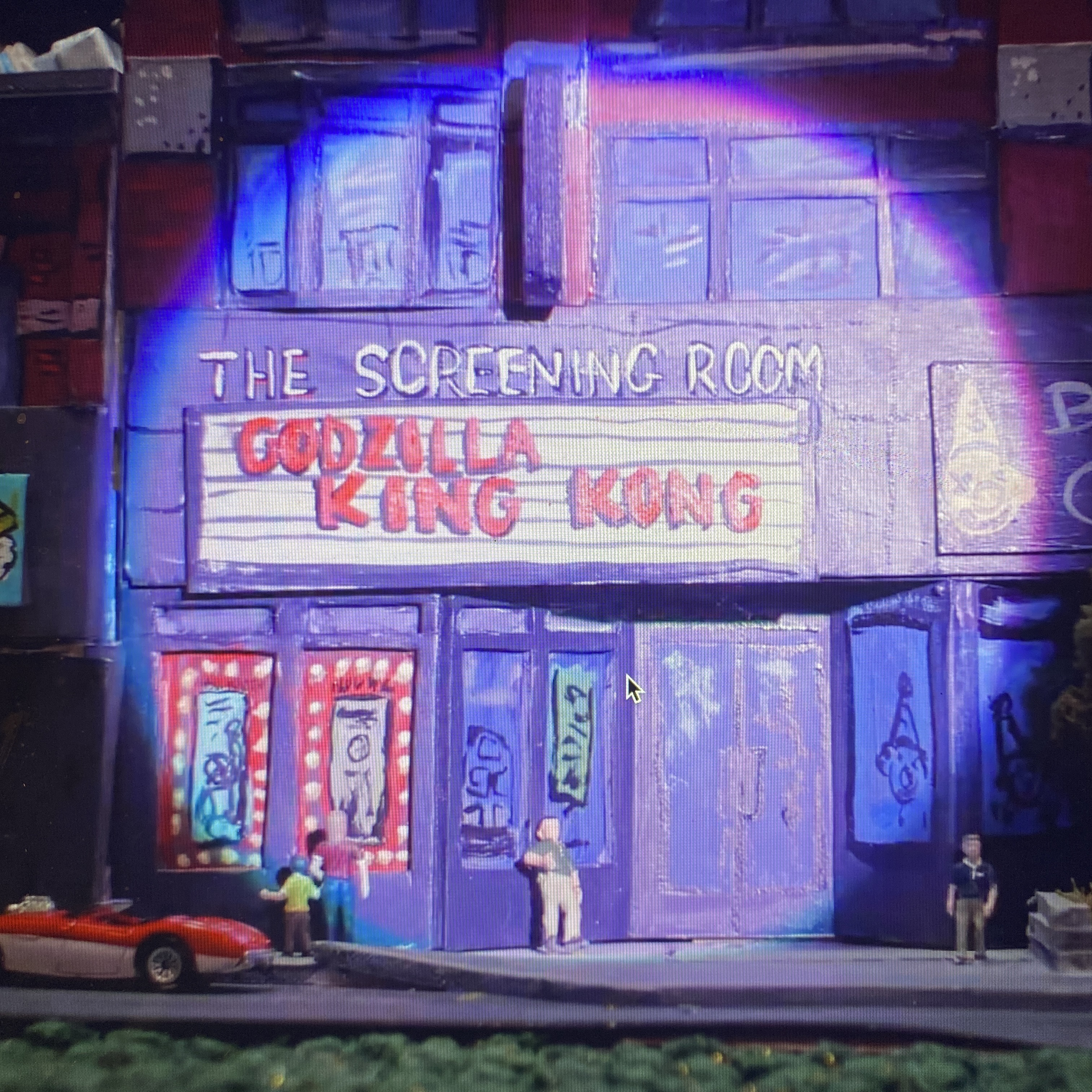 My adventure as Cultural Producer at The Screening Room for their fall/winter season is nearly up! 5 months zipped by and VOILA here we are in February. Many thanks to Wendy Huot for inviting me on the adventure. I had a lot of fun enhancing their cult film series with interactive events and live music, trivia and other tomfoolery - harkening back to my Soiro Bizarro days in Montréal. One of the many highlights for me during my time at this independent arthouse cinema was writing a radio jingle for airplay on CFRC 101.9fm. This jingle then became the soundtrack for a pre-show video montage by local filmmaker Joe Elliott! I hope you enjoy and get thee to an independent cinema with authentic theatre popcorn (REAL BUTTER) - one of the unique joys of urban life!
MARCH 2023 - Two Appearances at The Kingston Canadian Film Festival:
Saturday, March 4th: The Toucan (76 Princess Street) - KCFF After Party Featuring some most excellent bands. FREE! Doors at 10pm. Lederhosen Lucil fires up the night at 10:30pm sharrrrp. See you there freundlings!
Sunday, March 5th: The Baby Grand (218 Princess Street) - KCFF Local Shorts Showcase. Doors: 3:15pm. Showtime: 4:00pm. Programmer: Ahmed Ismaiel Nour Runtime: 74 minutes. Tickets here.
Dating back to the early days of KCFF, the beloved Local Shorts Program has promoted hundreds of short films (we estimate 225) created by Kingston filmmakers. The program is designed to accommodate experienced filmmakers as well as emerging talents who are taking their very first steps in the world of filmmaking. Our aim is to acknowledge the work of our amazing local artists and introduce them to a wonderful festival audience who are eager to explore and encourage our hometown film scene!