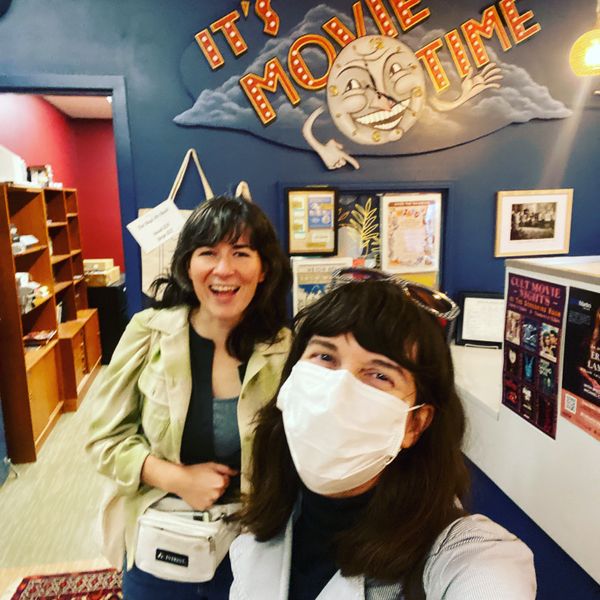 Whenever I return home to Kingston I always make a pilgrimage to The Screening Room - a 3-screen Independent cinema owned and operated by Wendy Huot. There's always something interesting playing and they have best popcorn in town (real butter!). I'll be working with Wendy as Cultural Producer at the cinema this fall/winter - helping her diversify the programming and bringing in new audiences for a variety of cinematic happenings! When things start rolling out I'll be posting on my "Shows" page and keeping you in the loop so stay tuned! If you're in Kingston on October 14th/20th as part of the CULT MOVIE NIGHTS we are screening Donnie Darko...surprise musical guest? You'll have to come and find out...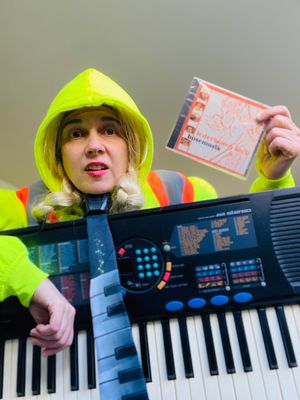 20 years of HOSEMUSIK? WHAAAAAAA???
Lederhosen Lucil is celebrating the 20th anniversary of HOSEMUSIK! This analog classic was recorded to tape with the Fembots back in 1999 and released in 2002. Her first full studio album! To celebrate this special occasion Lucil will be doing a live performance of the entire album on CFRC Friday, October 28th between 1-3pm. We will be recording it and making it available after the event so no worries if you can't get online to tune in 'live'. And if all goes as planned LL will be playing LIVE with The Burning Hell in November - TBA soon!
Revisit LL in an epic breakdance battle (watch out for the split hosen...ha!) in the music video for ALL GOOD SCABS. Ja!!