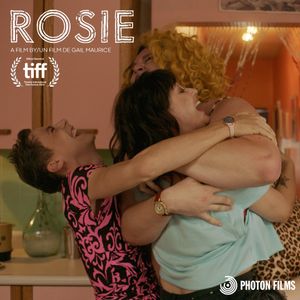 THIS! ROSIE is a trilingual film about family, love and misfits from Métis writer-director-actor Gail Maurice and features an 80's inspired soundtrack including three of my songs. Yaaay! It's her first feature and my first time being a part of a film that is premiering at TIFF. EXCITANT!
Toronto International Film Festival is September 8-18 this year. Congrats to all cast/crew!
Heard word that Sarah Polley chose it as her top pick for TIFF so we'll see how getting tickets goes...if not then - future screenings TBA.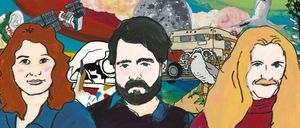 LIVE SHOWS! I'll be opening up for The Burning Hell September 23rd at URSA in Montréal - beloved, intimate venue run by Martha Wainwright (we nearly met when I spieled the Bizarre Curieux Festival in Rotterdam waaay back in 2004). Plan on playing my collection of songs from the plague era and some old favourites. My first live in person show in a venue since February 2020...Limited tickets ICI. 
Special 20th ANNIVERSARY of LEDERHOSEN LUCIL'S HOSEMUSIK in the works...November 2022 TBA.