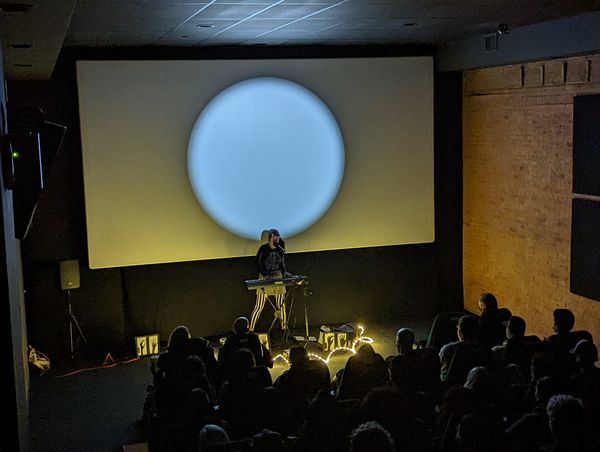 The Donnie Darko Deluxe event at The Screening Room Sunday evening was BRILLIANT thanks to all of those who came out, masked up, sang along with Mad World, took in Les Chouette's FALLOW OR FOLLOW video for the first time on the big screen (!) and enjoyed the feature cult classic (SO GOOD...oh that ending...).
Special thanks to Kiki from CFRC radio who co-hosted the night - check out her show Directors Cut - and Ezgi (my awesome roomie who helped with prize draw) and Jordan who ran tech / Wendy who owns and operates this amazing rep cinema. I'll be back soon with more special events...but first LEDERHOSEN LUCIL returns this Friday, October 28th on CFRC for a very special LIVE show - she'll be playing HOSEMUSIK in its entirety (first full length analog album she recorded in 2002 - 20th anniversary!) and telling stories behind the songs.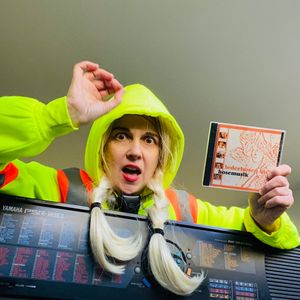 Here she is getting ready to HOSE! Tune in from 2-3pm EST (check your time zones so you won't miss it!) and you'll hear LL getting silly...
A tiny clip of Krista LIVE at DDD: