Oh February, how you drag and zips by at the same time! It took me longer than expected to recover from the February 3rd Livestream Dream show. Mercury had us all round the retrograde but I'm back and finally took the time to rewatch the Livestream Dream show so I could enjoy all of your livechat action. LOVED the participation. Much love from the bottom of my omnichord heart to all who tuned in that night. SO SILLY and CATHARTIC to perform for the sweetest virtual crowd in North America. Many thanks fly to Gambletron for tech'ing and playing saw and Andy Moorhouse for letting us take over Dogwood Records outside regular hours. I'm at Caetani Centre doing a residency and Gabe who was recently hired to help with the Artists in Residence Program tuned in and sent me a few images. So happy with the way it translated to screens of all sizes! POLKA DOT TWISTER FUNTIME! Missed it? Hear Social Pariah and other sleeper hits LIVE here on youtube.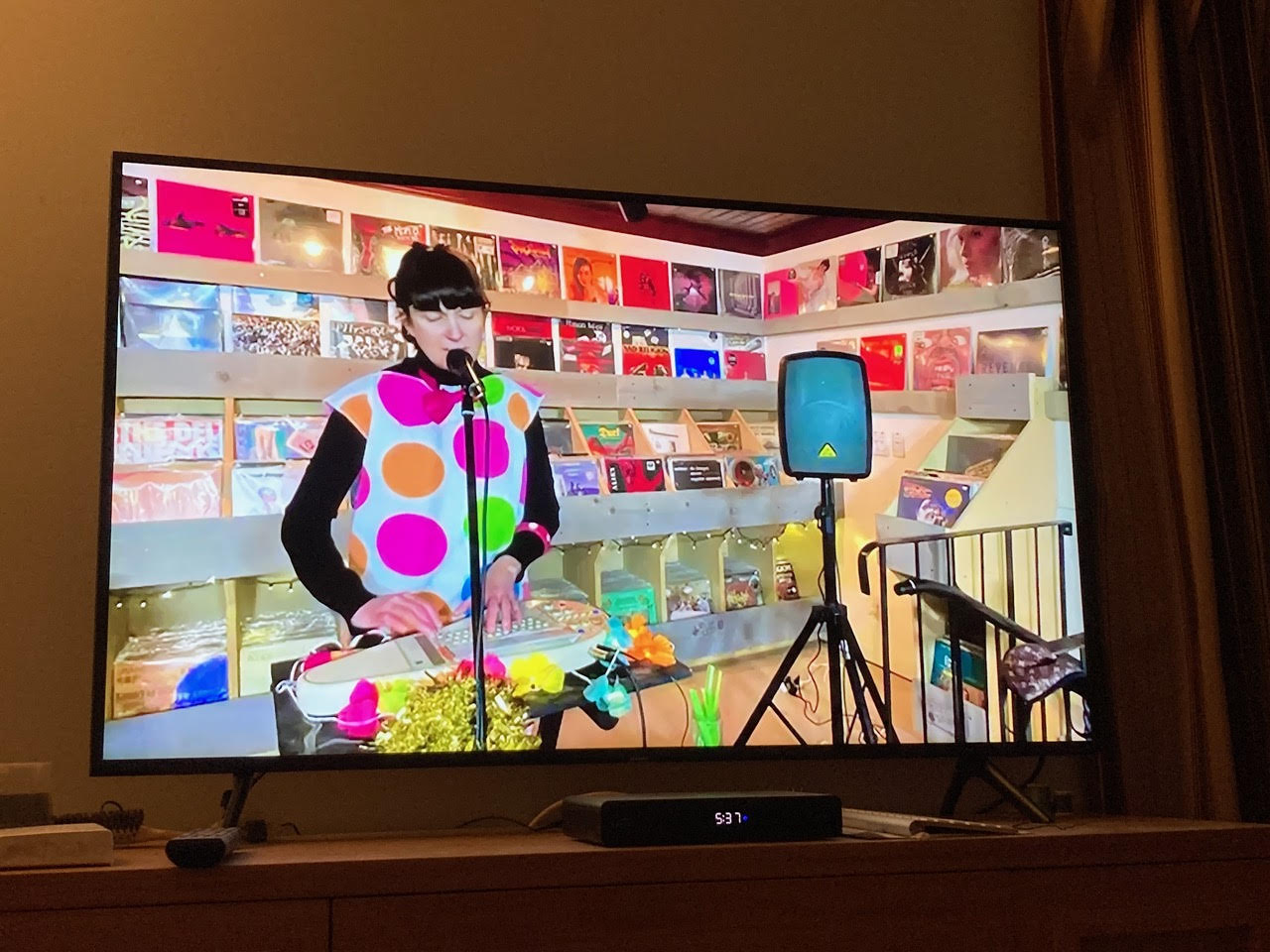 For those who might want to "play" our live collaboration - here it is. I misread a few things (reading glasses anyone?) so my interpretation was a bit skewed. If you end up doing a rendition of your own and post it somewhere let me know - I'd love to hear it. Also, I'm now wondering what everyone was reading...from whence did these solitary words spring forth? And shall we do it again in March?
SONG IN A COUNTRY STYLE (Lyrics and Chords by the Feb 3rd Livestream Dream Club)
C# B E C D D D G A A F# 
Quick - Spotlighted 
hesitant I 
Brisk Apartments 
Quick Mouse - resist touchdown 
Terrifying Astronaut 
resist Asparagus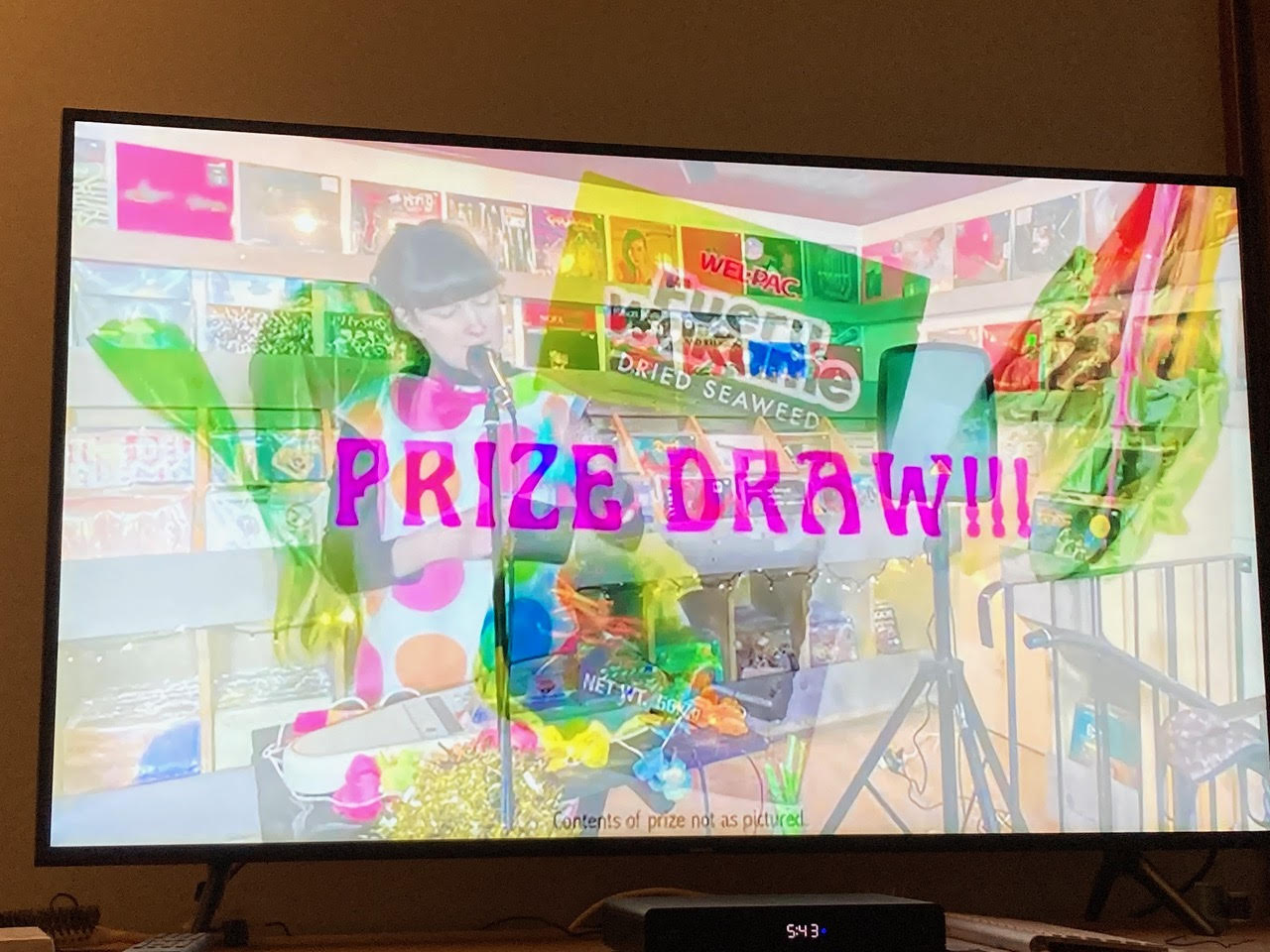 Congrats again to Amanda Gullace who was the winner of the prize draw! We hope you enjoy your deluxe prize pack!