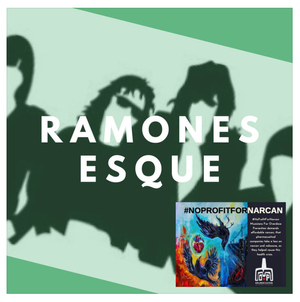 Since I made that last announcement about getting funding to create a songbook of a collection of my works/stories over the course of the past 20 years,I chose to refocus my energy and delve into the world of navigating healthcare systems for the aging population. My mother was diagnosed with Alzheimer's last spring and like my approach to all things great and small, I dove in headfirst - this time to coordinate care and alleviate some of the fear and stress around the situation. It was much more gargantuan than I'd expected and quickly became a full time job. Things are still in the process of coming into focus but I'm learning so much and may even, due this experience, move into the Health & Aging field with my vision for a more equitable and joyous approach to living and dying with dignity. For my parents, myself, and future generations!
Upon returning home after the initial shock of seeing them both in such a poor state, I blasted the Annoying Song by the Butthole Surfers on repeat and went into shadowboxing mode. I hadn't listened to it in decades but the repetitive, annoying, driving, distorted sound encapsulated my state perfectly. The need to vent turned quickly into a new song of my own - my favourite form of processing tough emotions. Here's my mirror to that moment: She'll Never Forget Me by Ointment . Included on the Holy Crap Records compilation Ramonesesque. "Holy Crap Records is a community of underground artists who make music because they can. It is also a weekly podcast on www.hlycrp.com. All proceeds from Ramonesesque in support of Musicians for Overdose Prevention."
And if you're so moved, check out my Walk For Alzheimer's page - every dollar goes to the Montréal Alzheimer's Society - helping with awareness and supporting those on 'the journey' and their family/friends.
She'll Never Forget Me
When I got home I could only scream - shadowboxed until I cried
blasted loud music in my apartment - it shook the walls the naive old me died
She said the last thing she'll forget will be her name but she'll never forget me
Ghosts in the house but she's still there - laughing in flashes then lost in time
Where did she go? This strange new world - wish I could kill dementia with this rhyme 
She said to me "I forgot my name. Who are you my dear?"
I'm someone who loves you
(I love you mom - this ones for you)